The bear designs, content and graphics on this site are protected by International Copyright 

treaties and may not be copied and/or reproduced in any form without the express written 

permission. of Noreen Rozwadowski, who reserves all rights.

ARTIST'S TEDDY BEARS HANDCRAFTED BY NOREEN ROZWADOWSKI

CHRISTCHURCH  NEW ZEALAND

Please click on the image below to sign our guest book

MIKE the fisherman is a 6.5in/16.5cm mohair , fully jointed, appropriately dressed  Tatty Ted with fishing rod and fly ready for the finest trout. Now living in Auckland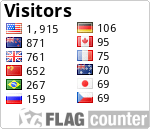 Hi, My name is Wah Ping, I am Noreen's bear of the month.